Detailed Information
| | |
| --- | --- |
| Category: | Dumps |
| SubCategory: | Over 26,000# GVW |
| Make: | INTERNATIONAL |
| Model: | 4400 6 X 4 |
| Condition: | Used |
| Price: | $63,900 |
| Mileage | 209353 |
| Year: | 2014 |
| Engine Manu. | International |
| Stock Number: | 12136 |
| Engine Type: | |
| VIN: | 789083 |
| Horsepower: | 315 |
| Transmission: | Allison Auto |
| Rear Axle: | 40000 |
Description:
STOCK # 06811 2014 INTERNATIONAL 4400 6X4, AUTO, NEW 13 FT. TANDEM DUMP TRUCK FOR SALE MX DT 466 @315HP(209, 353 MILES), ALLISON 3000 RDS AUTO TRANS, 14K + 40k MILES AXLES, 53, 220 GVW, A/B, AIR RIDE, 11R22.5 TIRES, BRAND NEW 13 FT. TANDEM DUMP BODY W/ 42" SIDES, 18" CAB SHIELS, 52" AIR RELEASE TAILGATE W/ 1 CHUTE, 8" DUMP APRON SPREADER, CHAMPION TELESCOPIC HOIST W/ APPROX. 36 TON DUMP CAPACITY, HOT SHIFT PTO, ELECTRIC TARP W/ ALUMINUM ARMS, 30 TON PINTL HITCH W/ ELECTRIC BRAKE CONTROLLER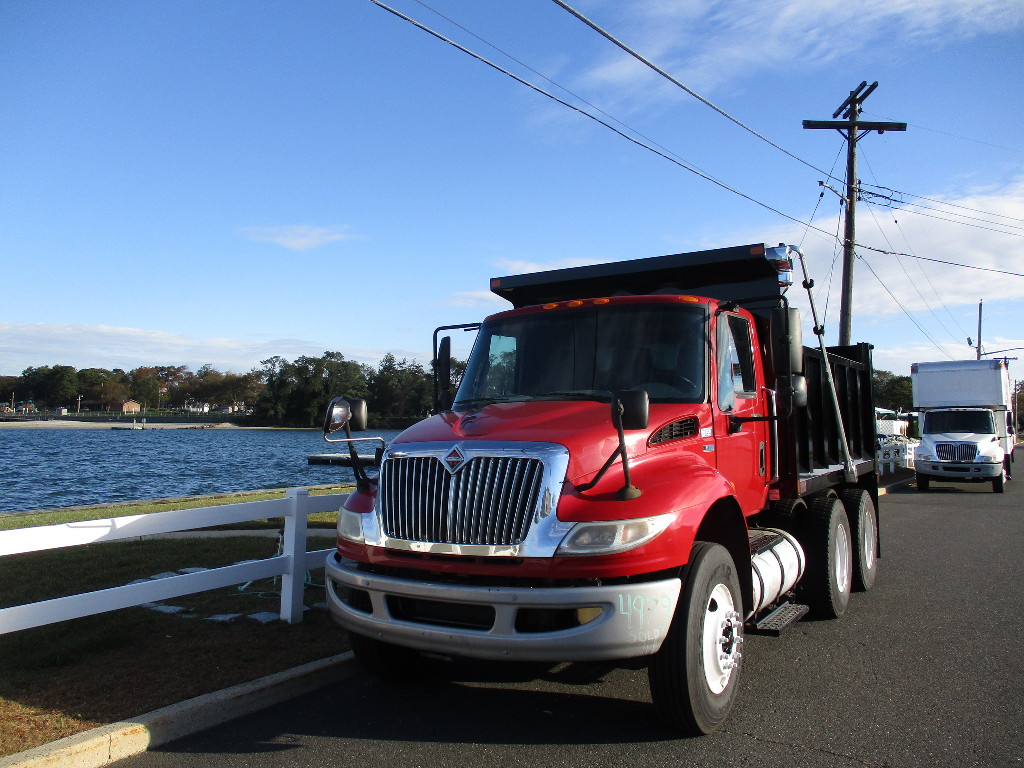 Click to open in new window
Coast Cities Truck Sales, Inc
1201 Highway 35
Neptune, NJ
Phone: 732-774-8100
Fax: 732-775-4725
Website: www.coastcitiestruck.com
Contact Dealer
(Click to open in new window)
© 2021, TBG-Truck Buyers Guide. All Rights Reserved.